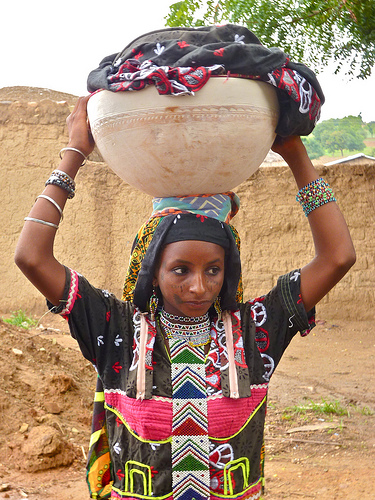 Next month, Blacksmith returns to Senegal to provide livelihood training to women so that they will not have to go back to the dangerous job of backyard battery recycling, which triggered a lead poisoning outbreak in 2008 that killed 18 children in Thiaroye Sur Mer.
The women are being introduced to hydroponics so they can grow crops without soil, and they are being taught to fortify grains to increase nutrition and crop yield. These techniques will not only help them to feed their family, but also produce extra food for sale.
Following the lead poisoning tragedy, Blacksmith conducted house-to-house cleanup (see photos) and taught villagers about the dangers of lead. For many men and women around the world, recycling old car batteries by hand to extract lead is the one of the few ways of making a living. They recycle the batteries at home, breaking them in their backyards, smelting lead in their kitchens.